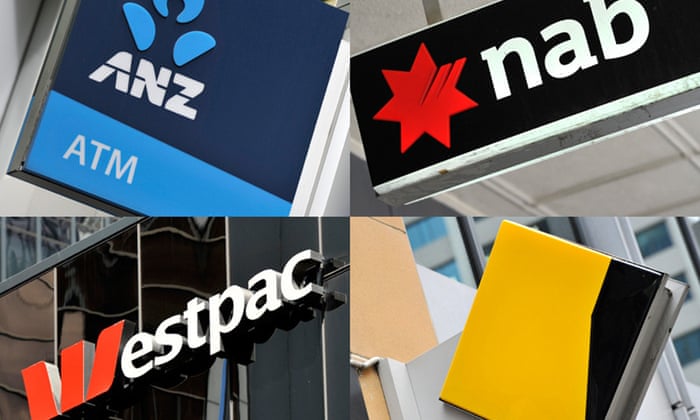 The behaviour of Australia's big four banks, as well as insurance and superannuation providers, will be scrutinised in the banking royal commission interim report. Photograph: Joel Carrett/AAP
Thanks for joining us today. Amy Remeikis had to run over to Ultimo to appear on the Drum, if you switch your television over to the ABC you may catch a glimpse.
Katharine Murphy will be along shortly with a wrap of the day's news and Gareth Hutchens is furiously writing his analysis. In the meantime, here's some of what we have learned today:
• Commissioner Hayne's summary of what went wrong in the financial industry is that greed – the pursuit of short-term profit at the expense of basic standards of honesty – was allowed to take over
• The treasurer Josh Frydenberg has echoed that sentiment saysing banks and other financial institutions have put profits before people
• Labor has announced that it will, if elected, implement a royal commission 'taskforce'
• Tanya Plibersek has called for the commission to be extended
• The final report will be released in February and the interim released today can be found here.
Updated at 8.31am BST
2h ago07:25
Updated at 7.28am BST
2h ago06:56
Updated at 6.57am BST