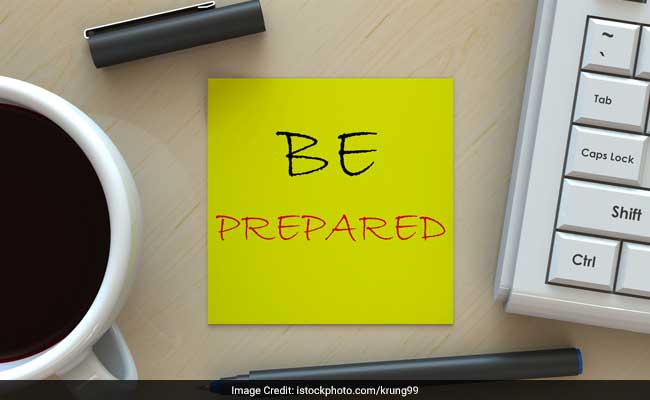 NEW DELHI: 
 CBSE class 12 board exams will begin on 5 March 2018; English is the first paper. With exams only few days ahead, students usually go through revising mathematics and science subjects the most. In this process, core subject like English is ignored. Most students procrastinate and leave it for the last moment. We talked to Ms Amrita Chaudhuri, PGT English, Mother's Public School (Bhubaneswar, Odisha) regarding CBSE Class 12 English examination, to which she said, 'little effort can really increase the overall percentage of a student in this paper. Practicing at least 5 sample papers before the exam can increase the fluency and accuracy of a student.'
CBSE 12th Class English Core Exam: Check Marking Scheme And Sample Question Paper Here
'Neat presentation, good and clear handwriting, adhering to the word limit will help in time management and score the best,' she advises students. 'Once you get the question paper remain calm and cool, select the proper questions, frame the answers in your mind and then start answering the paper,' she adds.
Here are few suggestions given by Ms Chaudhuri to score good marks in CBSE Class 12 English exam:
Reading Section 
Read the questions before reading the passage as this helps you to find the answers quickly. Since this is the most scoring section, full effort should be given for this section. Solve sample papers available on the CBSE site or in the market.
For Note Making, follow the format- Title, Notes with proper indentation and abbreviation. While writing the summary, stick to the word limit.
Writing Section
Follow the formats strictly. Write the value points of the answer before composing the answers. While attempting any questions on a problem based issue note down the causes, effect and steps and put them into proper paragraph. Avoid repetition, and try using simple vocabulary.
Grammar Section
Go through the basic grammar rules and practice as much as possible from various books and sample papers.
Literature Section
Read all the poems and prose texts thoroughly. Underline important phrases and use them as key words in answers. If in doubt take the help of your teacher and solve previous year papers from reference books. Stick to the word limit as both preciseness and brevity are important for short answers. For the long answers write the value points in the margin before framing the answers.
Click here for CBSE Class 12 Board Exam: Preparation Tips For Different Subjects
(With Inputs From Ms Amrita Chaudhuri, PGT English, Mother's Public School, Bhubaneswar, Odisha)
["Source-ndtv"]