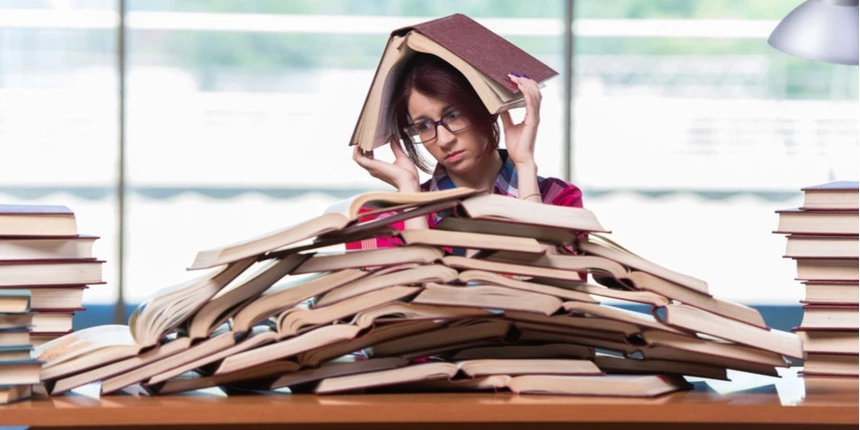 Exams can be stressful, but being prepared can help manage stress and allow you to perform at your best. There are lots of techniques you can try and resources available to make sure you get the most out of your exam study.
Study tips
What to study
As early as possible, find out what topics will be covered in your exam, the type of exam and its conditions. Important details include the duration of the exam and whether it has open book, multiple choice, short answer or essay questions.
You can find information about your exam from a few sources.
The unit of study outline will show you the most important topics of the unit of study.
Your lecturer or tutor may suggest which topics are most important to focus on.
Look at the exam questions from previous years, if they are available from the library or your department or school.
Plan your study
Make your plan as accurate as possible. Remember to include the time you need for important considerations such as transport, eating, family, work and sleep.
Update your plan each day.
Find out as soon as possible what topics you need to study, and work out how much time you have for each topic before the exam.
At the end of each study session, make a list of what you need to cover the next time you study.
Find out more about time management and making plans.
Prioritise
First, do a quick review of all the main topics. Then go back to the topics that are more difficult and review those in more detail.
If you don't know how much detail you need to study, try looking at each topic in progressively more detail. That is, first study all of the topics at a very general level (for example, just the main concepts). Then go back and study each topic with more detail (for example, the major theories, key models, rules or facts). Finally, if you have enough time, go back and look at some extra details on each topic (for example, debates about the theories, specific studies and their methodologies).
Effective study
It's not recommended that you leave studying for the night before a test. Research shows that losing sleep to study makes you perform worse academically. Having regular study sessions which don't interfere with your sleep time means you'll be well-rested and can learn more effectively.
Often you can improve and solidify your understanding by discussing the concepts and information with someone else.
For your learning to last beyond your short-term memory, try to make connections and relationships between facts and ideas. For example, think about how the facts or ideas relate to other things you have read, how you might use them in your future career, and whether you agree with the author's arguments.
Use your time efficiently
Choose to study at a time when you are naturally alert and focused. For example, if you are a 'morning person', don't try to study late at night.
Before each task, remind yourself of its specific purpose. For example, do you really need to read the whole chapter, or to only check the paragraph about one particular topic?
If you lose concentration while you are reading or studying, stop. Think about how this paragraph fits into the big picture. Is it important?
Skim read every article or book chapter before you read it in full to get a sense of the main idea and if it's relevant. That is, first read the title, abstract, introduction, headings/topic sentences and conclusion.
If you find that you're procrastinating (spending your time on things that are a low priority, such as checking social media), stop and deal with it immediately. For example, turn off your phone, log out of your social media accounts, turn off the TV.
Find out more about time management and studying productively.
Exam strategies
Multiple choice
In exams with multiple choice questions, often there is not much time for each question, for example one to two minutes. It's therefore important to be efficient with your time.
Before the exam find out what the exam will cover, how many questions are included and how long you will have for each question. If you can, practise doing exam questions from previous years and time yourself.
During the exam:
circle the keywords as you read each question
be careful to notice and underline any negative words, such as 'not', 'never', 'no', 'none', 'lack', 'fail'. Be especially careful of double negatives, such as 'which of the following is never present without respiratory symptoms?'
when you are reading the answers, immediately cross out any that are clearly wrong
don't spend a long time on a question if the meaning is confusing or you don't know the answer. Instead, move on and return to the difficult questions at the end.
for most exams, a wrong answer is worth the same as no answer (no marks). In that case, it's better to guess than to leave a question blank.
Essays
To prepare for essay exams:
look at some exam papers from previous years and practise writing an essay for these questions, within the time available for the exam
find out the topics that may be included in the exam, and brainstorm for each one. In particular, think of several ways of analysing the topic, which you could use to structure the paragraphs of an essay. For example, two or three different theories on the topic; the pros and cons of a particular approach to the topic; some evidence for your points of view; three different real-world applications of the topic.
During the exam:
closely analyse the essay question(s) and underline all the key words. What type of essay do they expect?
carefully plan your time, allowing time to create an essay outline before you start writing and to proofread your essay. You should leave 15 minutes to create an essay outline, and two to five minutes to proofread at the end. You may wish to leave more time for proofreading, for example if English is your second language.
your outline should include the topic of each paragraph, as well as the main facts, points or examples that each paragraph should include. Do not spend time on extra ideas that may stray away from the purpose of the essay
write a topic sentence for each paragraph to clearly present your argument
make sure you have both an introduction and conclusion. Try not to sacrifice a conclusion due to time constraints – if necessary, budget your time for each paragraph to make sure you finish the whole essay.
Managing stress and nerves
The first way to reduce any stress, anxiety or nervousness about exams is to be prepared.
There are also a number of strategies you can use to boost your confidence and stay calm.
Discuss the exam with other students beforehand, including any worries, but also the topics that you feel confident about.
Lower the stress hormones in your body through physical exercise.
Familiarise yourself with the environment of the exam. For example, find the exam room the day before.
Remind yourself of the positive points. For example, you have successfully completed other exams before, and you are prepared, this exam will probably be OK too.
On the day of the exam wear something you feel good in, and take along helpful items, such as a water bottle and your favourite pen.
Counselling and Psychological Services and Inclusion and Disability Services offer advanced techniques and extra support services, including workshops and consultations. Adjustments, such as a separate room or extra time to sit the exam, may be arranged if required.
If you have a serious illness, injury or circumstances arise that affect your ability to attend or complete an exam, you may have grounds to apply for special consideration or special arrangements.
["source=sydney.edu"]