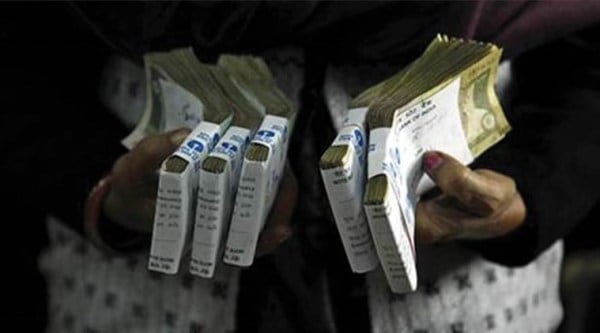 WHILE the entire country is being pushed towards adopting cashless facility and going digital in terms of payments, it seems like the state government and its departments have some catching up to do in this regard. If the heads of many prominent schools in the city are to be believed, then the Maharashtra state board authorities and their authorised bank, where schools are supposed to deposit the money towards examination fees for Class X students, are forcing schools to pay the amount only by cash and refusing all other means like demand draft or online transfers. In some cases, schools said that they have been able to pay the amount through DD, but not without "putting up a fight".
"When both Central and state governments are promoting digital payment, our SSC board is forcing to pay huge amounts towards exam fees only in cash. Why do we have to deposit cash and why is there no other digital mode of payment acceptable? In our case, we refused to pay cash and said we will pay by DD, come what may. The concerned education authorities or board officials should look into this problem and accept payments by DD or RTGS payment immediately. This is creating unnecessary problems of handling cash," said Nandkumar Kakirde, secretary, Bharatiya Vidya Bhavan, that has two secondary schools and more than 300 students. While Kakirde said his school authorities were finally able to pay by demand draft, most schools have not been so lucky.
Jagrutti Dharmadhikari, principal of Saraswati Vidyalaya and president of Independent English Schools Association (IESA), said that she had to send a peon with the cash to the branch in Wakdewadi to make the payment. "Earlier, the payment was made in the bank which was located within SSC board office premises. Now, the school authorities have to first make the payment at Wakdewadi branch and then come to the office to submit the challan. It is an unnecessary hassle. And, most importantly, why are schools made to handle all this cash and no cashless modes accepted?" she questioned.
Pramod Nemade, the principal of Vishwakarma Vidyalaya and leader of the state-level forum of school principals, said that the schools are first issued the challan, which is generated online by the board and the payment of this challan is to be made in cash at the branch in Wakdewadi. "We can understand that cheques can bounce so it is not accepted as payment, but online payment transfers are instant," he said.
However, SSC board officials claimed otherwise. Despite repeated attempts, senior officials at Maharashtra State Board of Secondary and Higher Secondary Education (MSBSHSE), chairperson Shakuntala Kale and secretary Krishnakumar Patil, were not available for comment until late evening on Monday. While Kale remained unavailable, Patil said he would speak later.
However, officials at Pune division of MSBSHSE claimed that online modes of payments were accepted. "The board allows for DD and NEFT too. Schools don't have to come to the only Wakdewadi branch. They can pay at the nearest branch. If they are refused at any branch, then they should approach the board authorities," said BK Dahiphale, secretary, MSBSHSE, Pune division.
source:-indianexpress