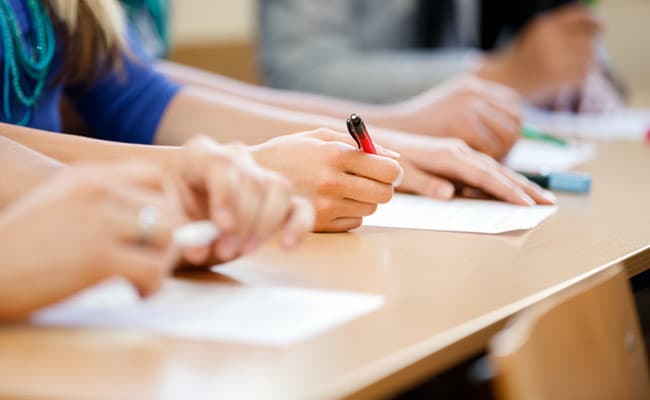 SSC CGL 2017 Exam Dates Changed
SSC CGL 2017 exam dates have been changed. The exam will begin on 5 August instead of 1 August.
Jobs | Written by Maitree Baral | Updated: July 20, 2017 13:58 IST
by Taboola Sponsored Links Sponsored
Now You Can Track Your Car Using Your Smartphone (TrackR Bravo)
Samsung has literally pushed the boundaries with infinity display (Vagabomb | Samsung)
26
SHARES
EMAIL
PRINT
COMMENTS
SSC CGL 2017 Exam Dates Changed
SSC Notifies Changes In CGL 2017 Exam Date
NEW DELHI: Staff Selection Commission (SSC) has made changes in the schedule of Combined Graduate Level (CGL) exam. SSC CGL 2017 which was supposed to begin on 1 August, has been rescheduled to 5 August. Likewise the exam will conclude on 24 August instead of 20 August. As of now, it was assumed that the Commission will release CGL 2017 admit cards soon; but with the exam date shift, it can be delayed. Candidates should also note that there will be no exam on 7, 13, 14 and 15 August.
SSC CGL 2017 aspirants, nationwide, have been preparing for the exam and the change in the exam date is ought to give them more time for preparation.
Taking the new exam dates into consideration, it can be said that the Commission can release the SSC CGL 2017 admit card within this weekend. 'Admission Certificates (ACs) for the Examination indicating the time table and also venues of examination for each candidate will be uploaded on the website of the Commission about two weeks before the date of examination, ' reads the official notification released by the Commission regarding SSC CGL 2017. Admit card related updates can be found at the official website of the Commission at ssc.nic.in.
Read: SSC CGL 2017 Preparation Tips
Meanwhile, candidates can also apply for Scientific Assistant post in India Meteorological Department. The recruitment exam will be conducted by SSC in November. Candidates with 'Bachelor's Degree in Science (with Physics as one of the subject)/ Computer Science/Information Technology/ Computer Applications OR Diploma in Electronics and Telecommunication Engineering from a recognized Institution/University or equivalent,' are eligible to apply. Click here to read in detail
[Source:-ndtv]