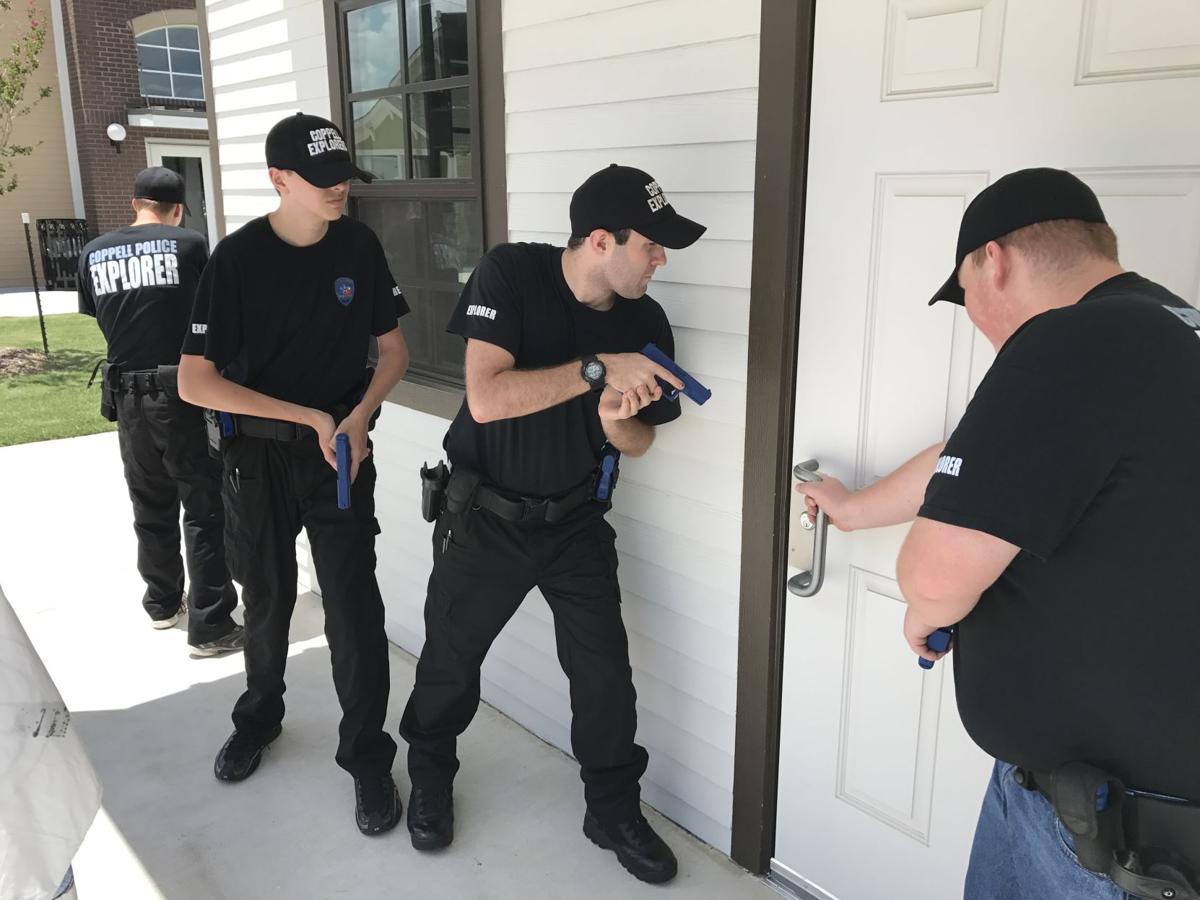 Eight children graduated Friday night, but not from high school. These youth completed a two-week academy put on by Coppell Police Explorers Post No. 605.
These Explorers train in all areas of police response and then compete against other posts in yearly competitions, according to Sgt. Eric Debus of the Coppell Police Department.
"I signed up for the Explorer program because I am interested in a career in law enforcement," said participant Zachary Sheets. "I saw this as an opportunity to better myself, and I had heard about this program from previous members. I'm happy to spend my summer here. There's no group I would rather experience this with."
Sheets especially enjoyed the physical fitness training portion of the program.
"It hurts and it's hard, but I know the work benefits both physically and mentally, and so I take pleasure in the exercises."
Coppell Police Explorers Post No. 605 has been hosting the yearly academy since June 2005. Police Explorers is associated with Boy Scouts but is composed of teenagers and young adults who are interested in law enforcement. Teens who are 14 and have completed eighth grade can join and remain in the post until age 21.
"I signed up for Explorers to gain more law enforcement knowledge along with discipline to prepare myself for my future aspiring career," said participant Gaby Reynoso. "I like the bond this post builds, not only with the officers but our fellow Explorers as well."
The post is led by Officer Diane Patterson assisted by the CPD's entire school resource officer team. The Explorers train in areas such as arrest search and seizure, first aid, misdemeanor and felony traffic stops, call response, domestic calls and physical fitness training.
The Coppell post won the state championship in 2016. Most of the participants in that group have aged out of the program, and seven new teens have joined since then, Debus said.
"It is a group made up of outstanding young men and women who are looking toward a career in law enforcement," she said.