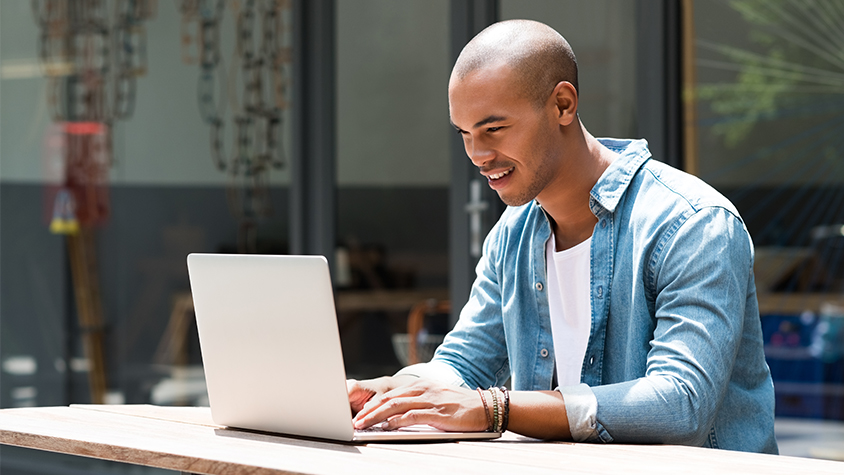 As a student at the University of Delaware, Harrison Young had a lot on his plate. With a double major in economics, in addition to energy and environmental policy, Young was balancing a rigorous academic schedule against a busy life on campus.
To offset some of the pressure, Young enrolled in a banking class during a fall semester that counted toward his major. Visiting home one winter break, he took an African-American history class. And then, one summer, Young fit a philosophy course around his work as a golf caddie and an internship, satisfying a humanities requirement. All of the courses, it's worth noting, were online.
"Taking these remote courses gave me much greater flexibility in my schedule, and doing the work on my own forced me to sit down and figure it out," says Young, who graduated from Delaware in 2016. Now, the 23-year-old works at the intersection of solar energy design and sales.
Young is not alone. As recently as 2014, more than five million students were enrolled in online or "distance learning" programs at post-secondary institutions that grant degrees, according to the National Center for Educational Statistics. That's nearly one-third of all such students.
Online students don't fit any one particular profile: While many traditional 18- to 24-year-old college students enroll in distance-learning courses, there are plenty of adults with families and full-time careers also seeking to further their education online. Whatever the demographic, the freedom and flexibility of distance-learning is attractive to people from many walks of life.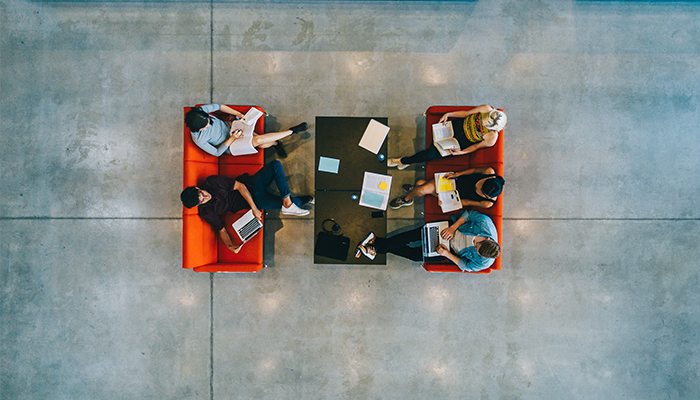 A modern take on an old higher-education model
Technology and changes in teaching philosophies have contributed to the rising popularity of online education, says Julie Uranis, vice president for online and strategic education at the University Professional and Continuing Education Association.
"We know that students need engaging and personalized learning experiences that move beyond the in-person pedagogical approaches that served as the framework for distance learning in the early days," says Uranis. "There are many new technologies and opportunities available online that enhance the student learning experience."
Today's online educational experiences go far beyond simply watching recorded lectures on their computers. Distance learning students can choose between live-streamed and pre-recorded lectures. They can access assignments and course materials via increasingly sophisticated software. They can interact with professors and classmates by text, email or video chat. Home test-taking can even be proctored.
Students who live near the institution offering online classes frequently have the option to meet face-to-face with their instructors during normal office hours—just like their peers at brick-and-mortar schools. Online students can also often participate in campus activities including sports, clubs and Greek life.
An alternative route to a dream school
Riley DeLucas, 20, always wanted to go to the University of Florida at Gainesville (UF). When she didn't get into the traditional program, DeLucas discovered another path to make her dream come true : she applied to and was accepted into the UF online program.
"It had everything I wanted," says DeLucas. "And since I'd taken dual enrollment classes during high school, I already knew how to be successful."
Now pursuing a bachelor's degree in health education and behavior, all of DeLucas' classes have so far been online. She recently applied for a different major in health sciences. If accepted, the program will be a hybrid one of online and in-person classes.
Staying organized is key
For DeLucas, online coursework has been an ideal way for her to earn her degree and simultaneously maintain her job as a sales associate for a national fitness franchise.
"Flexibility is the main advantage," DeLucas says. While DeLucas must meet the same deadlines and carry the same workload as traditional students, the way she fits it all into her busy schedule is completely up to her.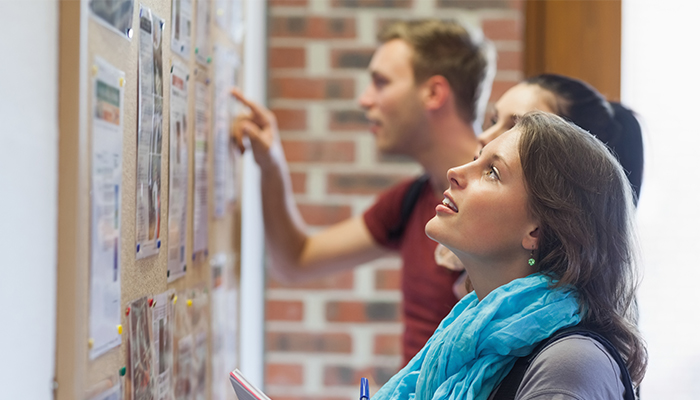 Staying motivated
Joe Obermaier, 50, can attest to how essential self-motivation and diligence is to the success of a distance-learning student. The married father of two teenagers not only works full-time, but is also earning his master's degree in Information Design and Technology from the State University of New York, Polytechnic–completely online.
"Time is definitely a big problem, particularly for project deadlines," says Obermaier. "The real world and your family don't care. You can't let things slide or you'll get buried quickly."
To keep ahead of the work, Obermaier regularly works on his classwork late at night or early in the morning.
The accreditation question
One of the first things Obermaier checked when evaluating potential programs was whether his online degree, once awarded, would be different from a traditional degree in any significant way.
Online degrees offered from traditional campuses are accredited through national and regional accreditors—exactly the same way on-campus programs are. Distance-only institutions are sometimes accredited differently.
"While some accreditors treat distance programs as a substantive change from on-campus programs, others do not and treat the programs—if taught by the same faculty and focused on the same curriculum—no differently than on-campus programs," Uranis says.
For distance-only institutions, there are specialized accreditors who focus on just these schools, and federally recognized accreditors can be found here.
Before you sign up, do your homework
Students researching online programs should consider the following:
Be sure the institution is eligible for federal financial student aid. If not, the program may not have met certain standards under Title IV of the Higher Education Act.
If the coursework leads to a type of licensure or professional practice, such as nursing or accounting, the program must have professional accreditation for students to sit for the certification exam.
Before making any decisions, consider online degree options at local community colleges, public, regional and state universities and non-profit institutions for the most affordable options.

["source-chase"]