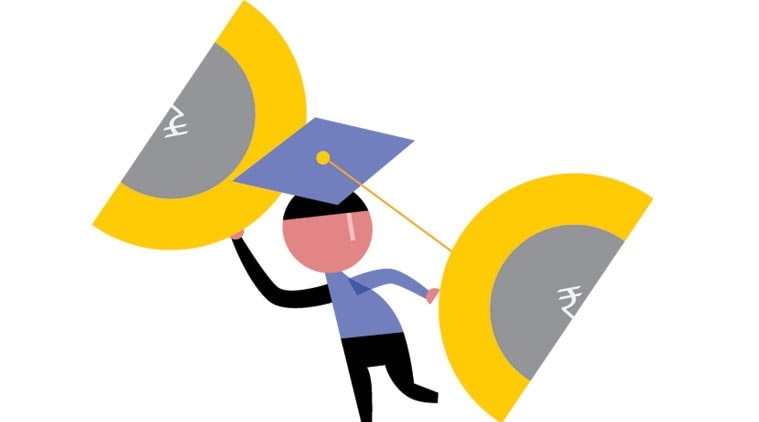 NPAs jump by Rs 600 crore, outstanding loans up by just Rs 21 crore: RBI's RTI reply
Rising defaults have forced banks to go slow in disbursing education loans. Banks have reported a flat growth of 0.02 per cent, or just Rs 21 crore, at Rs 72,839 crore in outstanding education loan growth for the year ended March 2018 as against Rs 72,818 crore in March 2017, the Reserve Bank of India has said.
The education loan portfolio of banks grew by 6.87 per cent from Rs 68,133 crore in the previous year ended March 2017 and by 9.46 per cent in March 2016. The biggest growth was witnessed in 2013-14 when education loans rose by Rs 11,452 crore to Rs 59,834 crore, a rise of 23.66 per cent. On the other hand, gross non-performing assets (NPAs) rose by Rs 600 crore to Rs 5,939 crore in March 2018 from Rs 5,339 crore in the previous years, the RBI said in its reply to the RTI application filed by The Indian Express.
According to the RBI data, gross NPA to advances ratio in the segment has increased to 8.15 per cent in March 2018 as against 7.33 per cent in the previous year. As much as 94.68 per cent of the total education loan outstandings are accounted by public sector banks which are now looking at selling delinquent loans to asset restructuring companies (ARCs).
Bankers say that there is no security and margin requirement for education loans up to Rs 4 lakh. For loan amounts ranging from Rs 4 lakh to Rs 7.5 lakh, banks seek third party guarantee and for loans above Rs 7.5 lakh, tangible collateral security of suitable value, along with the assignment of the future income of the student for payment of instalments, will have to be furnished by the borrower. This scheme was worked out by the Indian Banks Association (IBA). "As banks don't ask for collateral or margin for loans below Rs 4 lakh, there's a tendency among borrowers to default small loan amounts. Defaults are higher in cases where repayments are supposed to be done by students. Many banks were planning to sell defaulted loans to ARCs," said a banking source.
While the problem of higher delinquencies is pan India, two states — Kerala and Tamil Nadu — which have higher proportion of loan portfolio, show higher delinquencies. "As per the information derived from the State Level Bankers Committee meeting minutes, Kerala and Tamil Nadu showed NPAs above 10 per cent as compared with the overall delinquencies at 7.67 per cent at the pan India level. Other states such as Andhra Pradesh, Telangana and Madhya Pradesh, gross NPAs were around 5 per cent," said a Care Ratings report.
"There could also be a pattern of student's delinquencies vis-à-vis level of higher education. The delinquencies are likely to be higher in undergraduate courses vis-à-vis post graduate courses as employment opportunities (rate of returns/future earnings) are commensurate with the financial costs on account of lower competition in those segments …." it said.
The distribution of the education loan portfolio by the banks shows large regional disparities. Southern India forms around 56 per cent of the total education loan portfolio of the banks. Tamil Nadu and Kerala together account for 36 per cent of the outstanding education loan portfolio. The other states which contribute higher to the education loan portfolio of banks include Maharashtra, Andhra Pradesh and Telangana. The education loans are skewed towards some regions mainly on account of higher literacy levels and students inclination to pursue higher education, Care Ratings said.
State Bank of India charges 10.25 per cent (8.25 per cent MCLR plus 2 per cent spread) under the student loan scheme. For loans above Rs 7.5 lakh, the interest rate is10.50 per cent. Under the SBI scholar loan scheme, students of IITs and IIMs get loans at an interest rate of 8.60 per cent (8.25 per cent MCLR plus 0.35 per cent spread) while students of National Institute of Technologies (NITs) get loans at 8.75 per cent and other institutes at 9.75 per cent. Education loans are the latest entrant into the securitisation market (pooling of debts and selling their related cash flows to third party investors).
["Source-indianexpress"]