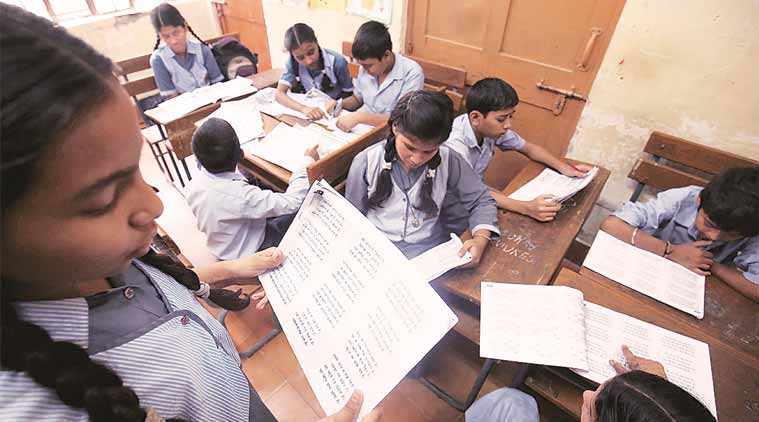 The government, on an average, was giving Rs 10,000 crore every year to all CFIs in higher education for infrastructure development (File Photo)
Centrally funded institutions (CFIs) such as IITs, IIMs, NITs, and central universities will no longer receive budget grants for expanding and building new infrastructure. Instead, financing will be moved to Higher Education Funding Agency (HEFA), set up by the government last year to mobilise funds from the market and offer 10-year loans to CFIs.
The government, on an average, was giving Rs 10,000 crore every year to all CFIs in higher education for infrastructure development. Under the new model, Revitalising Infrastructure and Systems in Education (RISE), central universities and institutes will be able to borrow up to Rs 1,00,000 crore in the next four years. "In terms of funds availability, it is a 250% jump," said an HRD Ministry official. The government hopes RISE will help step up research related infrastructure in premier institutions, including AIIMS.
"We want our educational institutions to be infrastructure ready. Normally, this scale of funding (Rs 1,00,000 crore over four years) would not have been available to them in short term. It's a lot like taking a housing loan. You take the money to build a home and, once its ready, you can keep repaying the money over several years," HRD Minister Prakash Javadekar told reporters Thursday.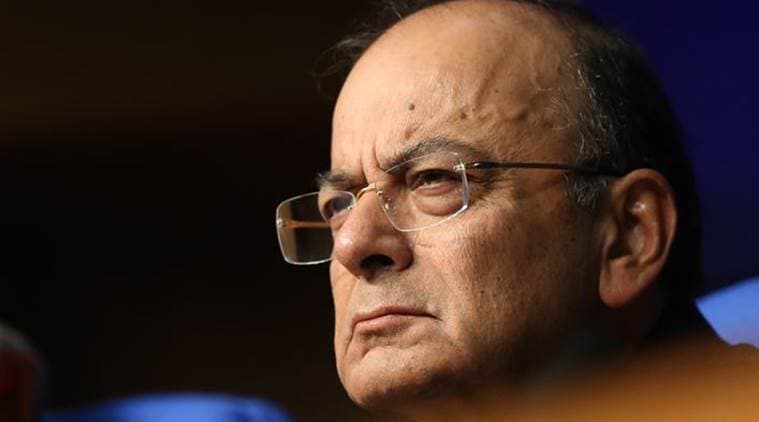 Finance Minister Arun Jaitley during a press conference in New Delhi on Thursday, after presenting the Budget in Parliament (Express Photo/Tashi Tobgyal)
Loans taken through RISE will be paid back over 10 years. There will be different modes of loan repayment for different institutions based on their internal revenues. For instance, central universities will be eligible to borrow through the 90:10 window, which means that they will have to pitch in 10% of the actual principal amount to be repaid. The remaining principal amount and the interest accrued on the loan will be paid by the government to HEFA. IITs and IIMs, on the other hand, will have to avail loans through the 75:25 window. In other words, they will have to give 25% of the principal amount. The balance principle and loan interest will be taken care of by the central government.
Also read | Rural poor is focus, cost is breach of fiscal target
The Prime Minister's Research Fellows, announced by Javadekar in 2017, will finally be launched this year. Under this initiative, 1,000 BTech students will be identified each year for pursuing PhD in IITs and IISc with a fellowship of Rs 80,000 per month.
Although RISE promises to infuse educational institutes with funds in the immediate future, this year, in absolute terms, the budget for higher education saw an increase of just 5%, from Rs 33,329 crore last year to Rs 35,010 crore. The hike in school education budget was a tad bit higher, roughly 8%, from Rs 46,356 crore to Rs 50,000 crore. Total allocation for education is Rs 85,010 crore as opposed to Rs 72,000 crore last year.
A new composite scheme is being designed for school education, starting from nursery to Class 12. Currently, there are different schemes in school education that cater to different age groups. So, for Classes I to VIII, there is Sarva Shiksha Abhiyan (SSA) and for students of Classes IX and X, there is Rashtriya Madhyamik Shiksha Abhiyan or RMSA. For Classes XI and XII, there is no dedicated scheme. A new composite school education scheme means, in effect, merger of SSA and RMSA and extension of some of their features to pre-primary and senior secondary education. The ministry is aiming to get Cabinet approval for the composite scheme by March 15 and implement it from April 1. All states governments have been consulted on the move.
["Source-indianexpress"]