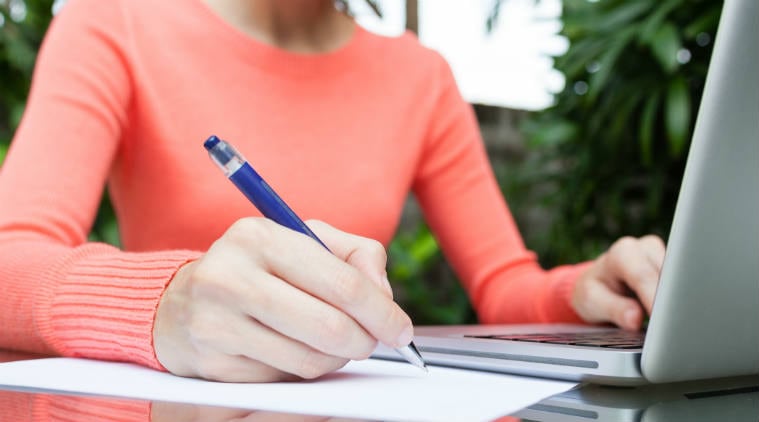 Graduate Record Examination (GRE) helps thousands of students' to achieve their dream of pursuing education abroad. The examination offers opportunities for higher studies, followed with a promise of multicultural work experience and attractive salaries. Basically, GRE is a yardstick to test students' readiness and interest for advanced studies at eminent graduate schools and/or B-school universities located across the globe.
GRE revised general test comes in two formats: computer-based and paper-based. GRE Revised General Test is suitable for those who want to pursue master's degree fellowships, like MS, MIM, and MBA. The test duration is 3 hours 45 minutes and comprises three sections: Analytical writing assessment, quantitative aptitude and verbal reasoning. One can take the GRE test at any time within the period of 12 months. The advantage of taking a GRE is that its score is valid for as long as five years.
How to prepare for GRE Test?
Vocabulary practice
The verbal section will test your grammar, vocabulary and reading comprehension skills. Enhance your vocabulary by learning new words every day. Don't limit yourself to just learning but also try to use them in your daily conversations. Comprehension during the test is unlike reading newspaper articles. To increase the reading speed one has to follow the Pareto principle which is also known as the 80/20 rules. In this, 80 percent of the questions can be answered by focusing on 20 percent of facts given in the RC test. You need at least, 250 hours for the preparation.
Read editorials in newspapers and magazines
When it comes to the analytical writing section, the best way to prepare for the GRE is to practice writing issue and argument essays. Another effective way to prepare for this section of the exam is to read editorials in newspapers and magazines. This will help you learn about various controversial topics that are in the news. There is always a chance that one of those issues may show up in an essay prompt on the exam.
Refresh your basic mathematics concepts
The quantitative reasoning section of the GRE is an assessment of your basic mathematical skills, your grasp of simple mathematical concepts and the ability to apply those skills and theoretical models to real-world problems. Focus on relearning mathematical terms from your early days of high school.
Start early
Give yourself enough time to prepare for the test. This way you can prepare at leisure and due to the amount of time you have, you can spend enough time on practising what you have learned. Students should start GRE preparation at least 6 months before the actual test date. For instance, if you're planning to procure admission in the Fall/Spring of 2019, then you must start preparing from March/July 2018. This will give you enough time to retake the test if you happen to be dissatisfied with the score. You also need to learn to manage your preparation-time well and also the time allowed at the actual test.
Practice makes perfect
Your study programme may be cleverly designed, and you may be preparing most studiously, but you still need to be familiar for the actual test conditions. Practice with GRE level questions and build an error log on the topics you have consistently made mistake and review the error.
Target your weaknesses
Any preparation needs you to focus primarily on addressing your weak spots. You'll see the biggest point improvements by focusing on topic areas and question types that you currently struggle with.
Take mock tests
It is important to take mock tests before starting the GRE prep, as it'll help you identify your weak areas. Mock tests should be taken on a regular basis as this will help evaluate his/her actual test performance and make them accustomed to test pressure. It is also important to understand the traps in answer choices. As your ability to get a question right will not only depend on the right choice but also on the wrong answers.
Following are the few of the leading universities accepts GRE score:
Massachusetts Institute of Technology
Stanford University
University of California- Berkeley
University of Illinois – Urbana Champaign
University of Michigan Ann Arbor
["source-indianexpress"]