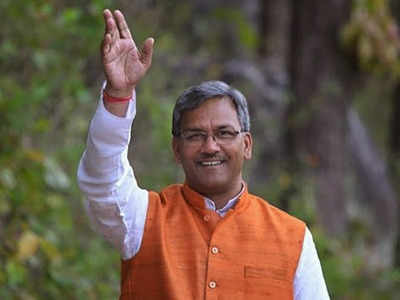 DEHRADUN: Ahead of the state's foundation day on November 9, over 1,000 government employees at the secretariat participated in the 'Run for good governance' on Tuesday.
The government employees, including IAS, PCS and secretariat staff, arrived at the secretariat premises as early as 7:30am. CM Trivendra Singh Rawat flagged off the run, in which top bureaucrats including chief secretary Utpal Kumar Singh and principal secretary Radha Raturi participated.
While flagging off the run, the CM said, "This will serve as an inspiration to others about the devotion of the secretariat staff towards the development of the state. We need to pledge to put the Himalayan state on the path of progress. Just like this race, we need to speed up our activities and complete projects at the earliest."
A good number of officers completed the 2.5km run. Strict directions had been issued by the administration for everyone to be present on time. It was mandatory for bureaucrats to participate in the run. Those who were unfit for the race were asked to produce a medical certificate to prove it and be present at the secretariat at the time of the event.
 Source:-TOI