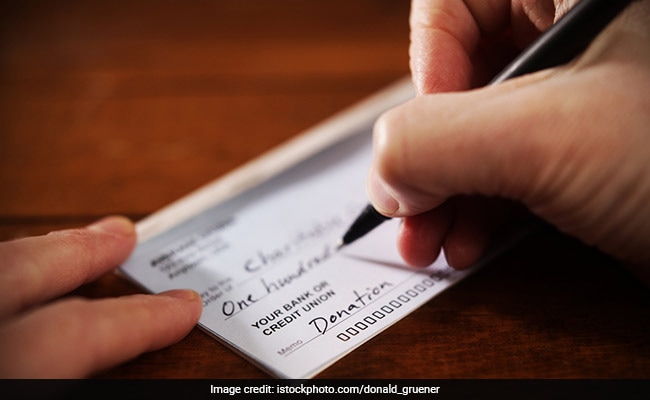 NEW DELHI: 
 As many as 3,292 NGOs and institutes, including some top academic centres like JNU, IGNOU, IIT Delhi and Madras, besides the Infosys Foundation in Bangalore have not disclosed their annual foreign donations and expenditure for the last fiscal or previous years, the Home Ministry has said.
The ministry told the NGOs and institutes in a notice that after scrutiny of records for 2011-12 to 2016-17, it has been observed that the mandatory annual returns/accounts for some of the financial years in the said period have not been found uploaded on the Foreign Contribution Regulation Act portal despite several opportunities were given to them to do so.
Those whose names figure in the Home Ministry list include Infosys Foundation, University of Delhi, Jawaharlal Nehru University, Indira Gandhi National Open University, Panjab University, University of Rajasthan, Madras Christian College, Indian Council Of Agricultural Research, Indian Council of Medical Research, Indian Institute of Technology, Delhi and Madras, besides others.
The ministry said in the notice that those associations which have not filed the annual returns must file it immediately online.
"The status of submission of mandatory annual return will be reviewed after 15 days of issue of this notice (electronically/physically) in respect of your association, being dispatched to your known addresses. If you fail to submit any of the missing return (s) within this period, appropriate action under Section 10 of the FCRA, 2010 would be initiated against your association for the said violation," it said.
No organisation is allowed to receive funds from abroad unless it is registered under the Foreign Contribution Regulation Act (FCRA).
It is mandatory under the law for such organisations to submit income and expenditure statement to the government annually else their registration is cancelled.
According to the FCRA, the renewal of registration for receiving foreign funds cannot be granted unless the annual returns are uploaded on the FCRA website by the organisation.
Executive Vice President of the Infosys and a trustee of Infosys Foundation, Ramadas Kamath, said the Foundation receives donations only from Infosys Ltd and does not come under the purview of the FCRA.
He said the central government had bought in an amendment to the FCRA regulations to say that even though the FII holding in the share capital of a listed Indian company is more than 51 per cent, the donations given by such a listed Indian company to any Indian charitable trust will not be considered as a foreign contribution.
Mr Kamath said this amendment was bought in by the government of India with retrospective effect and pursuant to this amendment, Infosys Foundation has written to the Home Ministry to derecognise Infosys Foundation under the FCRA provisions as it does not recieve any foreign contributions as per the amended act.
"The Home Ministry has to take appropriate administrative measures to derecognise Infosys Foundation from the purview of the FCRA in consequence to the retrospective amendments to the FCRA," he said
A senior IIT Delhi official said, "We have been pointing this out every year that there are procedural lapses in issuing notices on the FCRA licenses as far as IITs are concerned. We are exempted from registration under the FCRA as IITs are set up through an Act of Parliament and are audited by the CAG."
["Source-ndtv"]