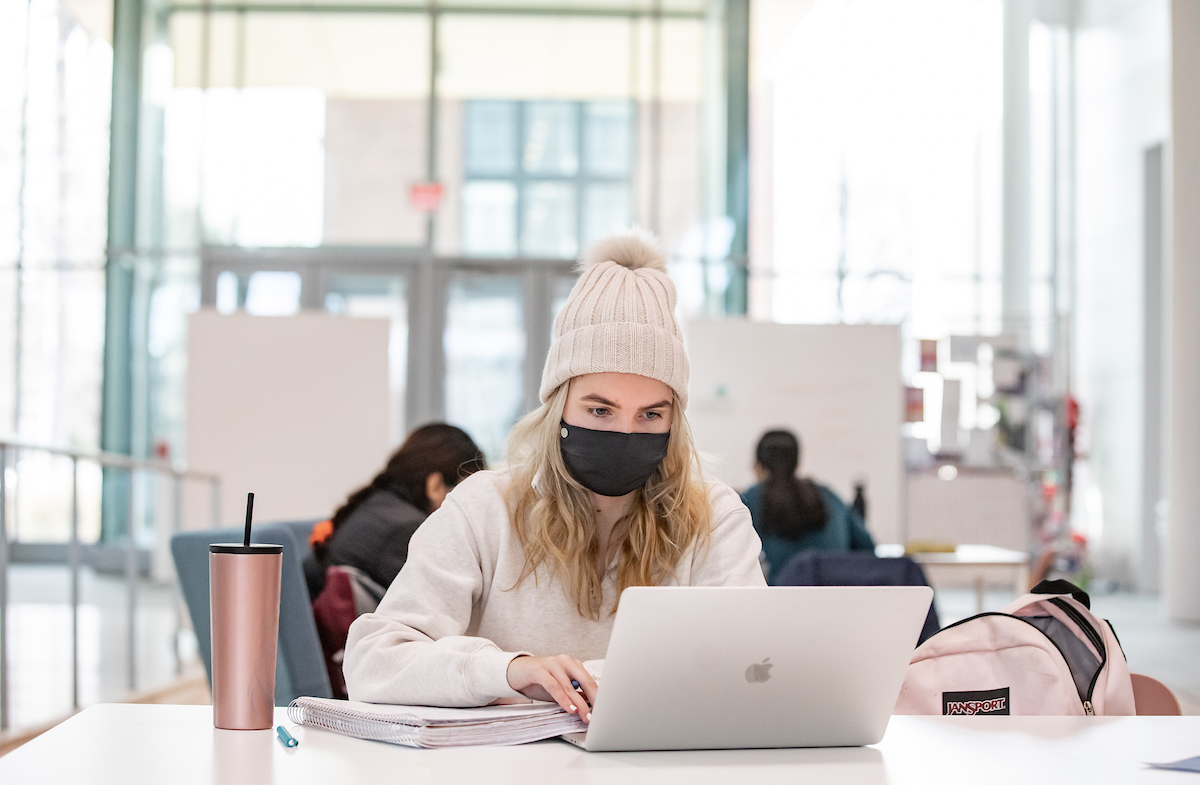 It may be tempting to see this first week of classes, which are being held remotely, as an extension of the winter break. However, this first week will set the tone for the rest of Spring 2022, so it's important to start off on the right foot.
Here are some remote learning tips from our Illinois Online students to help you crush your online learning experience whether it's for one week or an entire semester:
Create a designated work and study place
Find a quiet place to attend your virtual classes and lectures so that you can fully engage with your instructor, classmates, and course materials. Make sure it's well-lit and free from as many distractions as possible. And if you're not using your smartphone for class, silence it or turn it off, so you're not tempted to check your social media.
Check your tech
Make sure your computer and other technology are in good working order. Don't wait until your first lecture to test the new webcam or headphones you got for Christmas. For technical assistance (for example, if your Zoom isn't working), contact Technology services at [email protected] or 217-244-7000.
And if you need a computer program that you currently don't have, check out UIUC Anyware. It provides students with secure access to many applications on a variety of devices and operating systems.
Engage
Be an active participant in your synchronous classes. You'll get to know your instructor and classmates, and it will help you pay attention and retain information whether it's the course content or important deadlines. Take notes as you would in a face-to-face course, and write down any questions you have, which you can either email to your professor or ask during virtual office hours.
Establish a school routine
Prepare for your virtual classes and lectures as you would for your face-to-face class, making sure you have your books and other materials and something to drink on hand. Carve out time to study each day. And while you may be tempted to stay up late playing videogames, binging on Netflix, or catching up with friends, remember that your body and mind need six to eight hours of sleep to function optimally the next day.
Stay healthy
Make sure to eat healthy, stay hydrated, exercise, and enjoy some downtime each day in order to maintain your physical, mental, and emotional health. After each online course or interaction, it's good to step away from your screen to avoid "Zoom fatigue." And if you find yourself feeling run-down, overwhelmed, or stressed, don't hesitate to reach out to the University Counseling Center.
["source=online.illinois"]