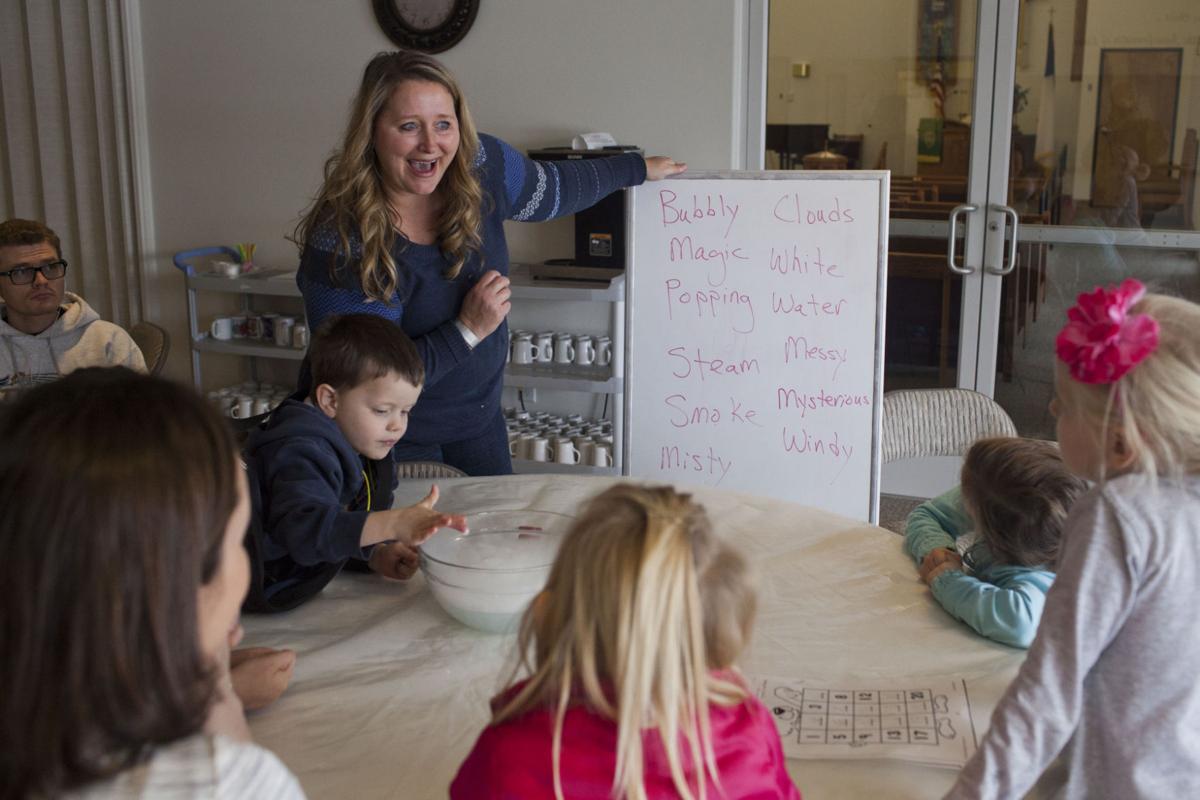 TWIN FALLS — Twin Falls homeschoolers: You'll soon have access to free curriculum and online classes through the Twin Falls School District.
The district is launching a new partnership with Harmony Educational Services, based in Springville, Utah.
An informational meeting for interested families is slated for Tuesday at the Twin Falls Public Library. Families can enroll their kindergarten through eighth-graders in the program through mid-September.
The partnership essentially allows homeschoolers the flexibility to pick and choose their curriculum and online classes, and have support from the Twin Falls School District. And it allows the district to receive state funding for each student enrolled.
"The school district recognizes that there are homeschooled families in the district that they are really not providing resources for," said Jon Funes, vice president of Harmony Educational Services. "It's a flexible program that really focuses on homeschooled families and trying to meet their needs."
But not everyone has been pleased.
The Salt Lake Tribune reported in May 2014 that two Utah charter schools cut ties with Harmony.
One of the school leaders called the company "predatory" during a meeting with the Utah State Charter School Board, saying taxpayer money wasn't used wisely.
It came after a 2014 audit report from the Utah State Board of Education, scrutinizing distance learning and online programs in Utah schools.
It found about $10.5 million in state money that year went to Harmony Educational Services and My Tech High Inc., another Utah-based online learning provider.
The Better Business Bureau gives Harmony an A+ rating, although the company isn't BBB accredited.
The Idaho State Department of Education doesn't regulate or monitor homeschooling education. It's up to each parent to select the curriculum they'll use. And parents don't have to fill out any paperwork or register showing they're homeschooling their child.
Magic Valley Junior School and Magic Valley Commonwealth School are among several organized local homeschooling groups. Other families meet informally for classes.
But some school districts — including Twin Falls — are looking at how to serve homeschooled students.
In June, the Twin Falls School District signed a one-year contract with Harmony, effective through June 30, 2018.
The district will pay $300 to the company for each student Harmony recruits to enroll for next school year, according to the contract.
Plus, for the curriculum, the district will pay Harmony $1,590 per year for each full-time kindergartner and $2,390 for each full-time first through sixth-grader. It will cost $250 per semester course for seventh and eighth-graders.
Full-time student mentoring and other services will cost $400 for kindergartners and $750 for first-through-eighth-graders.
School officials weren't aware of Utah schools pulling out of their agreement with Harmony, Twin Falls School District spokeswoman Eva Craner said Monday.
But they spoke with other Idaho school districts who've contracted with the company, she said, and received positive responses.
After the first year, school officials will evaluate how the offering worked and will talk with participating families, Craner said.
Her oldest, who's in high school, takes classes via iSucceed Virtual High School.
A homeschooling parent for 11 years, Zelenka said she's excited to have access to resources and curriculum through the partnership.
She used to be neighbors with a Twin Falls School District administrator, who reached out to her to let her know about the partnership with Harmony.
As a homeowner in Twin Falls, Zelenka's family is paying property taxes toward the public school system. With the new partnership, "this kind of gives us an opportunity to similar resources available that we wouldn't normally have," she said.
Plus, she said her children will have to take state standardized tests, which will help her ensure they're on track academically.
A benefit for the school district: Some homeschooled students end up transitioning into the district for middle or high school, Craner said.
By working with those families, she said, it will help with the transition and school officials know which classes students have taken.
Harmony identifies families and brings them back into the public education system, Funes said.
One of the reasons why parents choose to pull their children from public schools: They're looking for more class choices and say in how they're taught, he said.
Harmony offers a broad range of curriculum that aligns with Idaho standards, he said, and there's no one-size-fits-all approach.
The company contracts with dozens of different vendors so families can piece together class options that work best for their child, Funes said.
Harmony also hopes to provide on-site elective classes once a week in Twin Falls for participating students.
Another option: Homeschooling parents can use a "flex" program to utilize materials they've already found to be successful with their child, Funes said.
Under that option, their child fills out a worksheet regularly to ensure they're learning topics that align with Idaho standards.
The Oneida School District in Malad City in eastern Idaho partners with Harmony. The district provides the offering through its Idaho Home Learning Academy, open to kindergarten through eighth-grade homeschooled students across the state.
The partnership began at the beginning of last school year, said Terri Sorensen, principal of the Idaho Home Learning Academy. "It has been a learning curve this year."
But overall, "I do feel it's beneficial for those homeschooled parents to get some good curriculum aligned to standards," she said.
Last school year, about 200 students participated in the partnership through the Oneida School District. Their work is overseen by teachers and school administrators.
Said Sorensen: "Pretty much, they're just students in our district."
["source-magicvalley"]