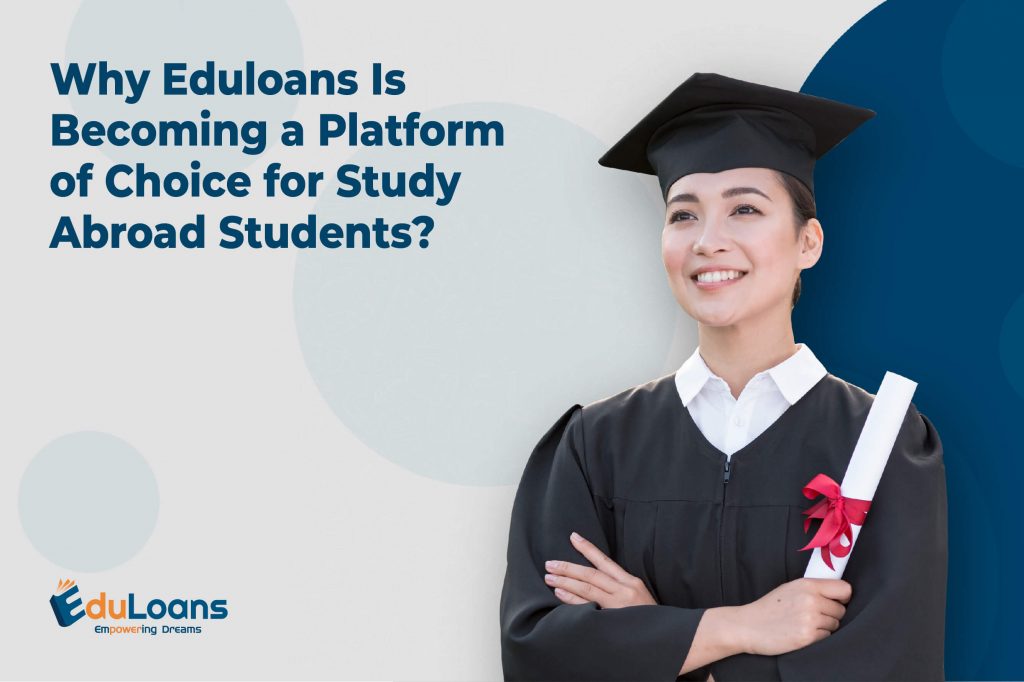 With over 18,000 students as of July 2021, Edu loans has become the number one platform for students looking for Overseas education loan. We have sanctioned nearly 660 crores worth of loan in a span of three years and are growing at a hundred percent growth rate YOY. There is a reason why we have become the number one education loan for a broad platform. With a clear aim of putting the customer as the centre of its universe, Edu loans provides the most unbiased comparison of all potential lenders
And unbiased comparison– we are the only lender to showcase all 15 financial institutions and the student has the flexibility to choose the financial institution based on his eligibility. We choose what is the best for the student rather than providing him a higher cost of education loan Digitalised process – Edu loans is at the forefront of Making the entire education loan process digital. We were the first ones to get a PI integrated with Bank of Baroda and continue our journey towards a hassle free and fast turnaround for education loans.
Dedicated education loan counsellors – We have the most knowledgeable and practical education loan counsellors in the market. Our dedicated team not only helps you understand the most suitable loan but also helps you expedite the loan. Our loan approval rate is above 90% as well as we have reduced the turnaround time by 40%.
Helping in shortlisting and negotiation – generally we would request you to apply to 2 to 3 lenders for you to get the best rate. Once you have received an indicative rate, we would help you to negotiate with the lender to get you the best overseas education loan. We are  lender agnostic which means that we do not prefer any lender but one most suitable for you. With this we have got the processing fees reduced as well as the lowest interest rate based on your profile.
["source=eduloans"]