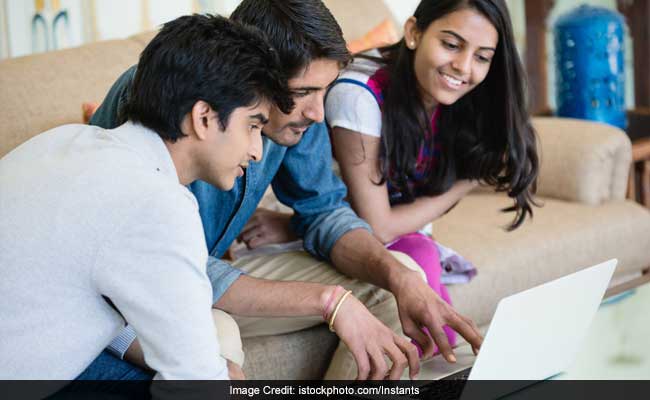 NEET 2017: How To Crack The Exam In A Month's Time
NEW DELHI: National Eligibility Cum Entrance Test UG 2017 (NEET 2017) will be held on May 7 and you are left with a month for the preparation. A month's time is a lot for preparation if you have got a right approach and killer spirit for cracking the exam with effective plans.
Here we are listing some ideas an aspirant can follow to crack the exam:
A study plan
You have a whole month for the preparation now for NEET 2017. This time what you needed is an effective study plan. Get ready with the whole material you have to prepare. Make a time management plan.
Technology
There are various apps and websites available for NEET 2017 exam preparation. If you are tech-savvy and if you can manage the devices, technology may do magic in understanding ideas and problems, most importantly, the complex ones will become eazier for you.
Mock Test
This is the best way to get ready for NEET 2017 exam. Do maximum mock tests you can do. Mock tests will enable you to attend the exam with patience and familiarity.
The mock tests will also familiarise you with the pattern of the exam.
Pattern of the Entrance Test: The Entrance Test shall consist of one paper containing 180 objective type questions (four options with single correct answer) from Physics, Chemistry and Biology (Botany & Zoology) to be answered on the specially designed machine-gradable sheet using Ball Point Pen provided by CBSE at examination centre only. The duration of test would be 03 hours.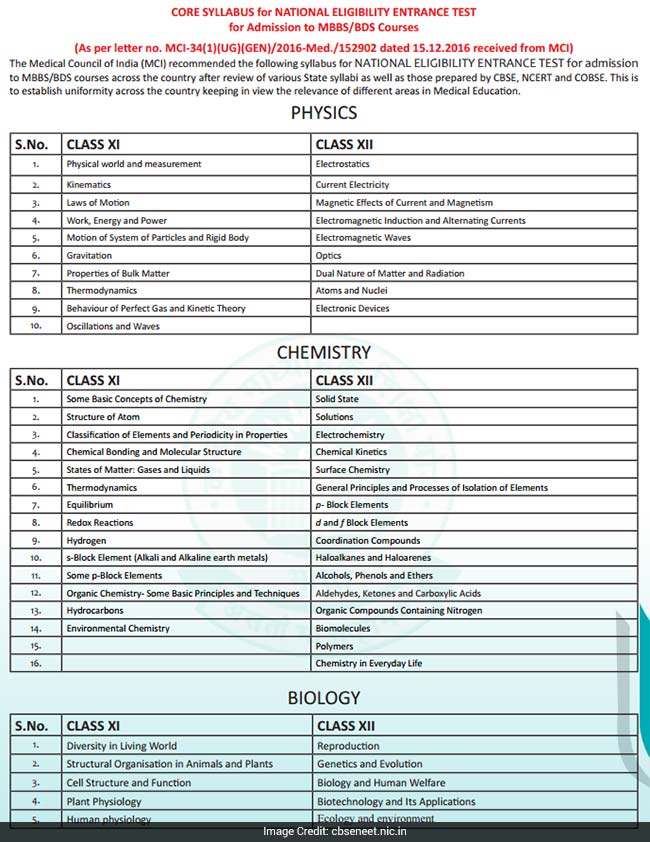 NEET 2017: Proper knowledge of Syllabus and preparation based on it will improve your chances
According to toppr's Jagrati, these are the Important Focus Areas for NEET 2017 are:
Physics – Mechanics, Optics, Thermodynamics and Nuclear Physics
Chemistry – Mole Concept, General Organic Chemistry, Periodic Table, Chemical Bonding, Coordination Chemistry
Biology- Ecology and Environment, Genetics, Cell Biology; Morphology, Reproduction and Physiology of Plants and Animals; Basics of Biotechnology
["source-ndtv"]