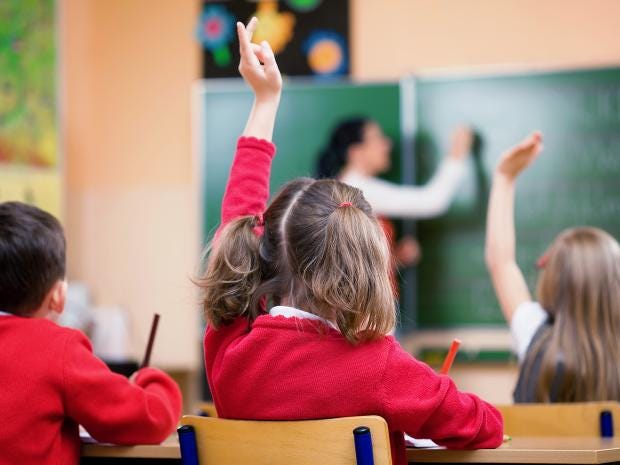 This week, the Education Policy Institute publishes a detailed assessment of what the three largest parties say about education in England.
School funding, and the budget pressures being faced by schools, was an issue already being felt in schools and Westminster alike. So it is not surprising to see significant commitments from all the major parties.
All are committed to reforming the funding system so that similar pupils receive the same funding wherever they are in the country. They also promise that no school should lose out in cash terms from this change – which ought to help secure political support.
But the sums of money being offered beyond this vary considerably – Labour promise the most and the Conservatives the least. Under Labour's plans for schools, real per pupil funding would rise by around six per cent in this parliament.
Under the Liberal Democrats the rise would be around one per cent. Under the Conservatives per pupil funding would fall by some three per cent in real term – in spite of a commitment to increase the schools budget by £4bn.
Extra money does not, of course, automatically lead to improved results. However, the current funding squeeze, combined with a one per cent public sector pay cap, is likely to lead to fewer teaching resources and greater problems with recruitment and retention of teachers.
While the Conservatives would continue the cap, both the Liberal Democrats and Labour are proposing to scrap it – this should help with recruitment and retention, but would clearly add additional costs.
Labour is promising to deliver more money beyond its schools pledges – a boost to education resources of over £25bn by 2021-22 – one of the largest spending pledges in any manifesto in recent elections. What is more questionable is whether this money is well targeted.
Almost half is ear-marked for scrapping university tuition fees – popular with many but which is likely to have little impact on outcomes, not least of the most vulnerable groups of children, very few of whom go on to university. Labour has also made expensive pledges to increase the free childcare hours, cap class sizes at 30, and raise 16-18 funding.
All of these policies will be popular with some groups, but the link between expenditure and improved outcomes is far from obvious. Labour's spending relies on higher rates of corporation tax and of rates of income tax on high earners. Both these revenue sources come with considerable levels of risk.
The Conservatives focus far more on structural reforms than on money. They are looking to "high performing" education providers, such as private schools, universities, independent schools and grammar schools to lead the way to improved outcomes.
A problem with Conservative thinking is that it fails to recognise that these "high performing" institutions are also selective in some way – their results are generally inflated by their ability to explicitly or implicitly select pupils from richer families or with higher existing performance. Just because many universities or private schools have generally good results does not prove that they are well qualified to turn around some of the under-performing schools in very challenging neighbourhoods.
Nor is there much evidence that the Conservative plan to expand grammar schools will raise overall attainment or improve social mobility. EPI research shows that grammar schools raise attainment by a modest one third of a GCSE grade in each of eight subjects for those who gain admission. But it also highlights penalties for those children who fail to get a place, particularly in areas where there are many selective places.
Our evidence is also very clear that poor children are massively under-represented in selective schools. This is largely because by the time entrance tests are taken at age 11, 60 per cent of the attainment gap between poor children and other pupils has already arisen. Governments committed to social mobility therefore need to be intervening much earlier – in early years and primary schools – if they want to make a big impact.
In general, EPI research would suggest that parties need to pay more attention to targeting scarce resources where big impacts can be made, and should base structural reforms of the school system on evidence and not hunch. We also need as a nation to invest more thought in how to recruit, retain and develop high quality teachers and school leaders. The party manifestos generally have much less to say in this important area.
The political commitment by all parties to improving our education system, is very welcome. But all parties have more to do if their policies are to deliver world class education in England's schools.
[Source:- independent]