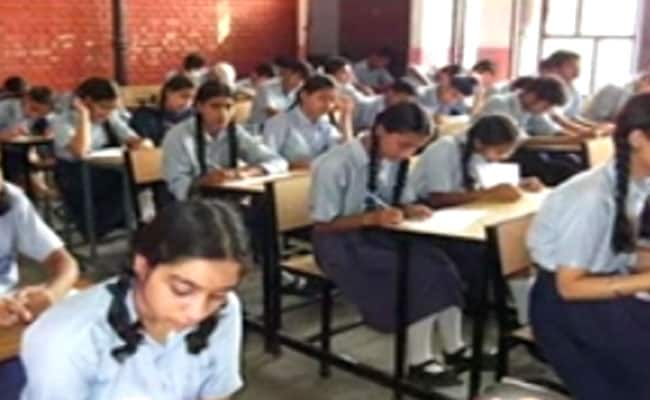 NEW DELHI: 
Schools in the National Capital Region (NCR) must emulate the model of Delhi government-run schools in terms of making much-needed improvements to facilities and teaching methods, noted a parents' satisfaction survey conducted by ASSOCHAM.
"The state governments of Haryana, Uttar Pradesh (UP) and Rajasthan having thirteen, seven and two districts that, along with NCT of Delhi, make up the NCR, must take a cue from Delhi government and allocate large chunk of their budget to education," according to the survey conducted by the Associated Chambers of Commerce and Industry of India (ASSOCHAM) and Social Development Foundation (ASDF).
The industry body interacted with about 3,250 parents in districts falling in NCR whose children are studying in local government schools.
The survey was conducted during summer holidays in May-June to ascertain the views of people in general about their level of satisfaction in government schools of their respective districts.
"Almost all the parents were of the view that Delhi government is doing a commendable job for bringing overall improvement in the school education as every parent wants schools with good amount of facilities in their own area.
"Many of them said that through various media reports and views of their relatives and known people they have learnt about Delhi government model of schools that have undergone a metamorphosis of late," the survey said.
Releasing the findings of the survey, ASSOCHAM secretary general D S Rawat said, "A lot is being done in the education sector both at the Centre and state government levels in Delhi. With Delhi government providing state-of-the-art facilities, improving infrastructure and quality of education, other state governments must follow suit to help shape a bright future for our children."
During the survey parents were also asked about how satisfied they were with various aspects of the school their child currently attended, including the school overall, the teachers, academic standards, order and discipline, facilities and the way the school staff interacted with parents.
"Majority of respondents in all the districts said there were many areas that need to be improved. Some said that proactive approach was needed to ensure wholesome development of children, equal focus on education and extracurricular activities, conducting classes in creative writing, dance, theatre, fine arts and other such subjects by hiring specialised teachers," the survey report said.
["Source-gndtv"]